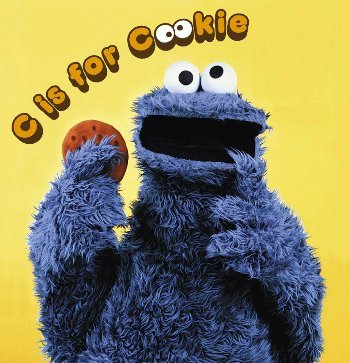 Disclaimer: I am not a nutritionist but I am a Skinny Chick in the Making that happens to suffer from a sweet tooth every now and then. The following list of items are some of the snacks that I have came up with using either my personal experience and/or Calorie Counter to measure the calories. Some of these snacks are in the "snack pack" variety which I think helps as a starting point when you are trying to master portion control.
Feel free to add some of your own favorite sweet treats in the comment section.

1. Mars Mini Ice Cream Bars
I spotted these in Wal-Mart a few months ago. These ice cream bars come in a variety of flavors: Twix, Snickers, and Milky Way (my favorite) to name a few. Although the amount of calories per bar differs based on the type, the most calories that any bar will have is 90 calories. My favorite the Milky Way Mini Ice Cream Bar has 80 calories.
2. Brown Cow Jr. 100 Calorie Ice Cream Bars
Brown cows are my favorite and I think that this lower calorie variety offers a good alternative for me on those rare instances
when I am craving one since they are only
100 calories
. I will forewarn anyone considering picking these up that they look like a regular Brown Cow that has been cut in half. I still love them and my favorite thing to do is share one with my 19 month old nephew.
3. Snapple Sorbet Bars
These bars really do taste like they're made from the best thing on Earth. I like these because they are made of natural flavors, no artificial flavors, and 1 bar contains about 27 calories. All you have to do is stick them in the refrigerator and go. They are perfect for hot summer days when you want something light and a little sweet. If you can't find these (which I discovered at Dollar Tree), most of the popsicles I have come across have similar calorie counts or less than 50 calories.
4. StoneyField Farms Gotta Have Vanilla Frozen Yogurt
Frozen yogurt offers a great alternative to ice cream since it is much lighter and just as (if not more so) tasty. This particular product only has 100 calories.
5. StoneyField Farms After Dark Chocolate Frozen Yogurt
*See #4 but a 100 calorie treat for the chocolate lovers.


6. Weight Watchers Virtuous Vanilla and Strawberry Ice Cream
81 calories....ice cream.....need I say more?
7. Weight Watchers Luxurious Chocolate Marshmallow Dessert
I used to think that pre- packaged diet food tasted....not good lol. But I'm learning that I was wrong and they offer another option to satisfy a sweet tooth for under 100 calories (97 calories to be exact).


8. Healthy Harvest Granny Smith Apple Sauce
Sometimes I prefer to eat something that it is not as overtly sweet. I know that apple sauces is a bit ol' skool, but at only 50 calories in one serving, I am loving this Vitamin C filled treat.


9. Oreo 100 Calorie Thin Snack Pack
I think that the snack pack varieties are a good option for people who are just starting out on their weight loss journey or for anyone who wants a "pre portion controlled" snack that is only 100 calories. I listed the Oreo Cookie pack but there are also Chocolate Chip Cookie and other flavors available.
10. McDonald's Calories in Apple Dippers with Low Fat Caramel Dip
Although I like to avoid fast food restaurants, I also love having an option of a snack I can grab whenever I am out running errands or shopping. These apple dippers with caramel (yummy) only have 100 Calories.
Next week I plan on posting some healthy (as in nutrients and etc. w/ no Cookie Monster graphic) mix and match snack ideas that are less than 300 calories (which is my snack goal amount on SparkPeople).